Legacy Makers Inc.
At Legacy Makers Inc., we are dedicated in providing you the best and most comprehensive health, dental and vision, life and burial insurance for you and your family members. We provide coverage for everyone above or below age 65. We offer free consultations for wealth management. For your retirement needs, we offer many company plans from the top insurance and annuity companies. Health plans for the senior population include Supplement Plans, Medicare Advantage Plans, and Prescription Drug plans from all of the major carriers. We are Independent Insurance Agents, which means we can offer plans from all the top carriers. The maze of insurance choices can be difficult to understand, but rest assured that we will find the best plan for your individual needs! By using Legacy Makers Inc., you will receive individual, caring service that is just a phone call away. We do not treat you as a number. You may call us anytime you have questions about your plan and it's service. Follow us on Facebook!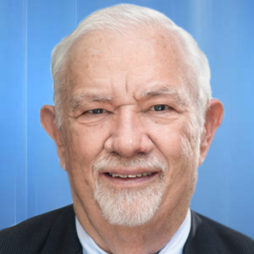 Charles Canter
Senior Healthcare Specialist
(828) 254-1207
Katrina Heath
Healthcare Specialist
(828) 254-1207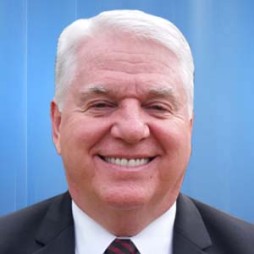 Ron Peak
Financial Advisor
(972) 978-1526
Charles is pleasant to work with and always ready to help us understand. Many Thanks!

Alvin O.

Working with Legacy Makers to determine the best Medicare plan for me was a painless and stress-free process...

Steven J.
Healthcare Options
At Legacy Makers Incorporated we represent many mainstream Insurance companies that offer solutions to the needs of our clients. These include but are not limited to:
Medicare Advantage (Part C)
Medicare contracts with insurers in order to offer different types of health insurance plans such as: (HMO's) Health Maintenance Organizations, (PPO's) Preferred Provider Organizations, (PFFS) Private Fee For Service and (SNP) Special Needs Plans. 
Medicare Supplement Insurance
Medicare Supplement Insurance pays in addition to Original Medicare.  These plans are also known as:  Medigap or  Medicare Supplemental Insurance. They are designed to fill the gaps in Original Medicare and can help with copayments & deductibles.
Medicare Prescription Drug (Part D)
Medicare Part D is the Medicare Prescription Drug Benefit to help subsidize the cost of prescription drugs. You can have one of the following plans: a stand-alone Prescription Drug Plan or a Medicare Advantage Prescription Drug Plan. 
Health Insurance
Health Insurance can be offered on and off the Federally Funded Marketplace. These plans are designed for individuals and families that are not on Medicare or Medicaid and can help ensure against ever increasing health costs.
Dental Insurance
Most health insurance policies do not cover dental services, which is why Dental Insurance is designed to pay a portion of the cost associated with dental care to help you out. Coverage can be catered to each individual and family's needs.
Life Insurance
Life Insurance policies can be purchased to cover final expenses, burial cost, debt, loss of income, pay estate taxes, and create a gift of inheritance for loved ones. Help give yourself the peace of mind you and your family deserve.
Fixed Annuities
These are conservative tax-deferred contracts. They offer safety of principal, accessibility, guaranteed compounded rate of return, penalty free withdrawals, provide a lifetime income you cannot outlive, bypass probate and lock in interest.
Overseas Travel
International travelers are faced with an ever increasing number of health and safety concerns. Given the heightened risk, smart world travelers are planning and preparing more than ever to avoid potential hazards.
Estate Planning
Estate Planning can safeguard your wealth during your life and distribute it economically after your death. This can control how your estate is managed, minimize taxes and fees, and can avoid Probate and uncertainty about final medical and financial decisions.
Final Expense & Burial Insurance
Did you know that Social Security only pays a $255 death benefit towards funeral cost?  Today funerals average well over $7000. Help your loved ones pay for those funeral expenses that the government does not cover.
Short Term Medical Insurance
When a life change leaves you without health insurance, you need coverage to get you through the transition period. With a short-term health insurance plan you can select the length of time and choose from a range of available options.
Long Term Care Insurance
Original Medicare pays up to 100 days of skilled nursing care per benefit after a three day inpatient hospital stay. Over 70% of individuals over age 65 need some type of long-term care before they pass away, it's best to be prepared.
FREQUENTLY ASKED QUESTIONS
Do you charge fees for the services you provide?
No, there are no fees. We are solely compensated by the insurance companies we represent.
Do you offer services to individuals not on Medicare?
Yes, we can offer coverage on individuals of all ages residing in the state of North Carolina.
What are your current service areas in NC?
While most of our clients reside in Western NC and surrounding areas, we are licensed to help any and all North Carolina residents.
Do I really need Health Insurance and if so Why?
For most people, it's now illegal to not have any Health Insurance.  To avoid paying a penalty to the government, you must enroll.
What is Estate Planning?
Simply put, our asset protection, and probate services help you safeguard your wealth during your life and distribute it economically after your death. In the context of a larger estate plan …
WHAT IF I DO NOTHING?
With an Attorney prepared trust or will document in place ahead of time, you have the peace of mind in knowing who will be making decisions on your behalf and how your estate …